Family Dentistry
At Bronte Road Family Dental, we provide comprehensive dentistry for the entire family, from dental sealants to complex restorative work.
If you are looking for a friendly dental team to look after you, your spouse and your kids. You are in the right place. Our philosophy is based on preventive approach which results in healthy and beautiful smiles. Our family dental services makes a visit to the dentist a fun experience for your kids. We offer orientation sessions and games for little clients to introduce them to the office environment. We are proud to be mercury-free latex-free facility.
Our services for families include:
Preventive dentistry
Why Choose General & Family Dentistry?
Every person in your family will have different dental needs. When caring for your oral hygiene all of those needs can be met in one general and family dental office. At Bronte Road Family Dental patients from both Oakville and Burlington can find the care they need to achieve a healthy and radiant smile.
Caring for your family
One of the benefits of choosing a family dental office is that everyone in your family from all ages will get the precision care that they need. Children here are welcomed by a staff that realizes there may be a bit of anxiety and apprehension when coming into a new environment. Our job is to make kids feel as comfortable as possible while at their dental appointment. When the whole family receives their dental care in the same office the child is more likely to feel more comfortable. Also if the dental office sees multiple generations it gives us a good insight on any potential genetic of hereditary conditions.

Personal dental care
There is a lot more to dental care then just checking and cleaning the teeth. When families come to our office twice every year a level of familiarity is achieved, not only are children more as ease when they see the same faces two times a year the parents can also feel at ease knowing that the family's needs are known and being met. The more we get to know about your family the more knowledge we obtain when it comes to providing future treatments for the best outcome.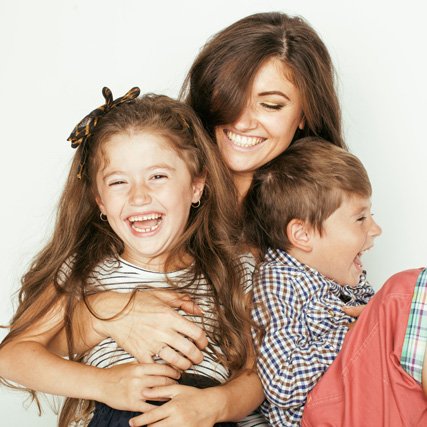 Partnering for excellent health care
It is very important to feel comfortable speaking with your dentist in regards to any oral health issues you may be having. A long term dental relationship with your dentist can definitely make those appointments and issues a lot easier. Our main goal here is to help you and your family establish patterns and habits that will keep your oral health optimal for a lifetime.
Call 905-465-0026 to If you are looking for a dentist in Oakville, book an appointment with Bronte Road Family Dental for quality dental care for you and your family.